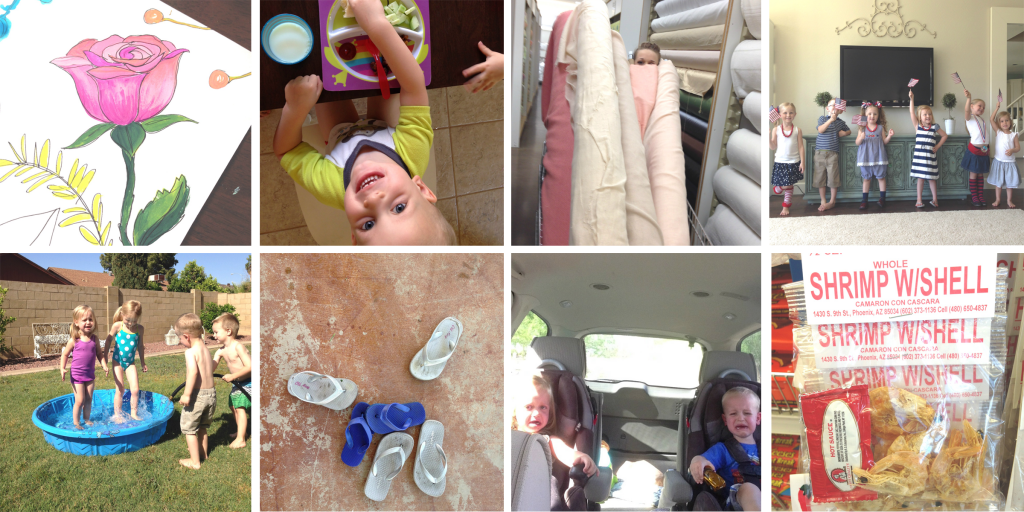 Insta-peak at last week >>
*painting & shop opening prep (can't wait!)
*my kids ate cucumbers
*went fabric shopping with my mom. The blots ate me whole.
*finished up our Songbird Music Class with a Patriotic performance for the parents.
*took a dip in Grandpa's pool--we are working on comfort around water. Sheesh.
*realized that the anxiety that comes before a drive-thru car wash is more than two kids can bare.
*discovered that their is such a thing as dehydrated shrimps with the shell... gag. We live near Mexico.
.......................................................
Speaking of Mexico, Cinco de Mayo is just around the corner! Being an Arizona native, I really love Mexican culture (minus dehydrated shrimps with their shells). If I weren't pregnant and tired and already had plans on Cinco de Mayo, then I would be throwing a party!
And this pinata would be there >>
And I would make some floral center pieces out of vibrant flowers and El Pato cans >>
But I'm not throwing a party. But you should!
Instead, I will be posting some Mexican food recipes. So check back later this week!
Have a happy Monday!